8/21/2005 - Safe for Your Recording
Did it ever happen to you? Because of technology failure or feckless staff of a studio you lost your ploddingly niggled record! You thought you were going to kill someone. But you haven't killed anyone, have you?

The recording engineer recorded everything once more for free. But you lost something important, something more than your time and irrevocably forfeited performance, that is often unrepeatable: you lost your ease and reliance.
From that moment, you will always worry and ask the engineer whether he saved everything, whether he made back-ups...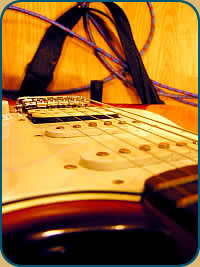 We are asked time to time as well, by someone who is in our studio for the first time. And we reply with delight:
"With us, you can't lose your record!"
Our engineers follow every computer action they carry out with the keyboard shortcut [apple-S]—Save...
Each 12 minutes the back-up of the song is automatically made. 99 back-ups are stored...
Every hour the complete audio material is backed up to an external disk. Even if we delete some files, their copies remain in the archive...
Moreover, for safety reasons, every week Kakaxa copies all the data to removable disks and brings them to his home. You don't have to fear thieves, housebreakers, natural disasters, or even "brain-eaters"...

Do you feel easier?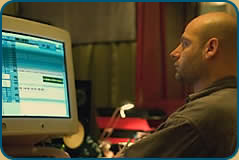 P.S. After finishing the record we burn everything to a DVD for you and store the master copy to the CD archive and our computer.